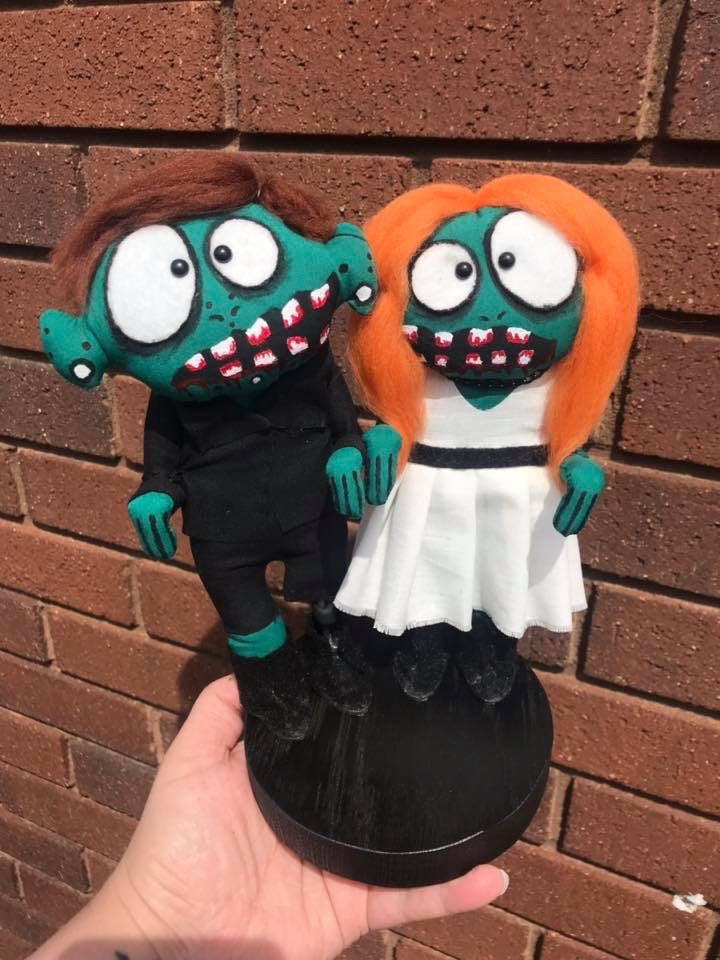 Every relationship is unique so why shouldn't your wedding be!
We specialise in Alternative Wedding Cake Toppers, Centre Pieces, Favours and Gifts.
Tailored to your needs, we pride ourselves on attention to detail to create the perfect piece for your big day.
We are proud to support all relationships and believe everyone has the right to love and be loved.
Get in touch below to chat about your wedding today..
Contact Us
Customer Testimonials
Can't ask for a more dedicated seller who truly cares about their craft. Thank you so much for this and I'll be telling every person I ever meet about your amazing work. Thank you again, this has to be one of the best things I've ever bought.

-Tony

I can't thank Victoria and Pins&Needles enough for commissioning a large size Mr.Marmalade for me. I asked this as a special request to have as a comfort to take to my hysterectomy. At 27 it was a big deal. But Pins & Needles pulled it together last minute going above and beyond. And he was ready! He arrived just in time for my surgery and I insisted I held him all through surgery. And I woke up with him still in my hand! He was my rock and I can't thank Victoria enough for her amazing artwork and dedication to her craft!

-Kaylee